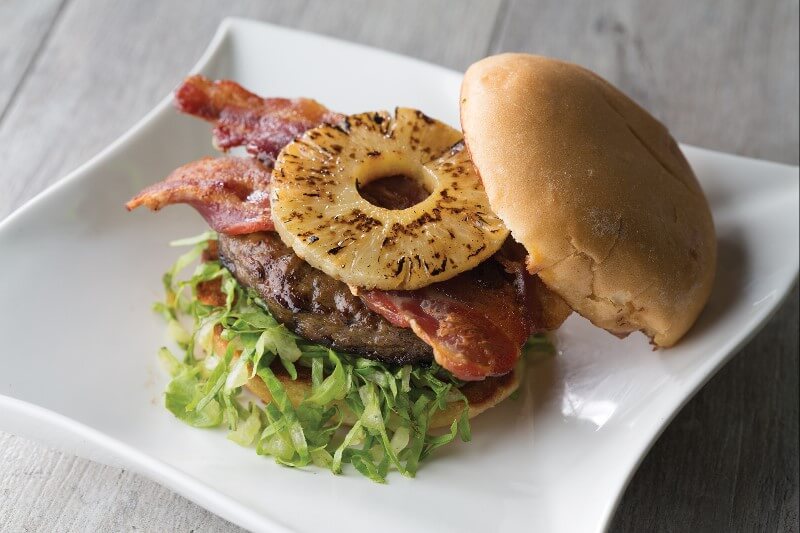 Lightly grease burger and pineapple slice with oil. Set 1 part of the grill high and 1 part medium. 
Place burger and pineapple on the hot part of the grill, add bacon to grill with medium heat. 
 Turn both the burgers and pineapple and place on a cooler part of the grill with medium heat. 
Top the burger with the pineapple, then the bacon. 
When cooked to the desired temperature, remove and place on a toasted bun with mayonnaise, lettuce, onion and tomato.