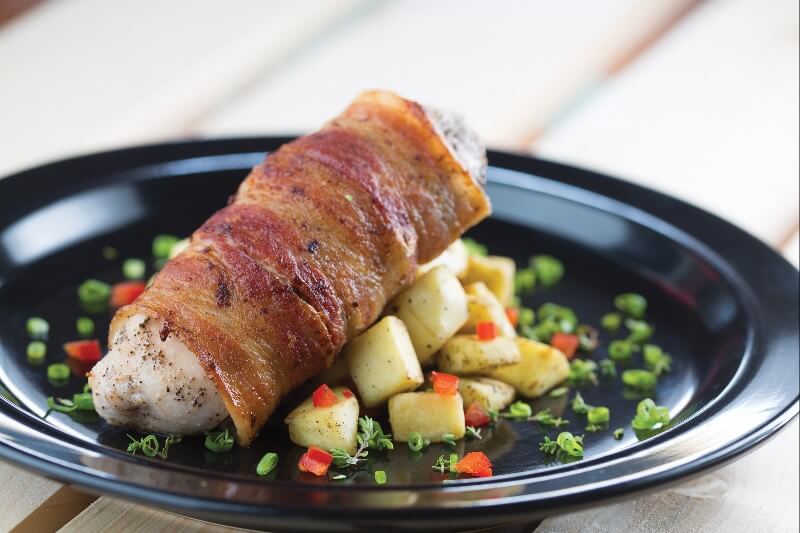 Lime and salt chicken for a few minutes. Wash off lime and salt and season with black pepper and complete seasoning. Thoroughly wrap each chicken breast in 3 strips of bacon. 
Dice breadfruit and place to boil in lightly salted water until tender. Set a nonstick pan to a low-medium heat and place bacon wrapped chicken in the pan. Slowly cook on both sides until the bacon is almost cooked, remove from heat and place in the oven until chicken is cooked thoroughly. 
Sautée onions, garlic in olive oil and add diced breadfruit and season to taste. Add chopped thyme and parsley. Serve your bacon-wrapped chicken breasts alongside your breadfruit and enjoy.