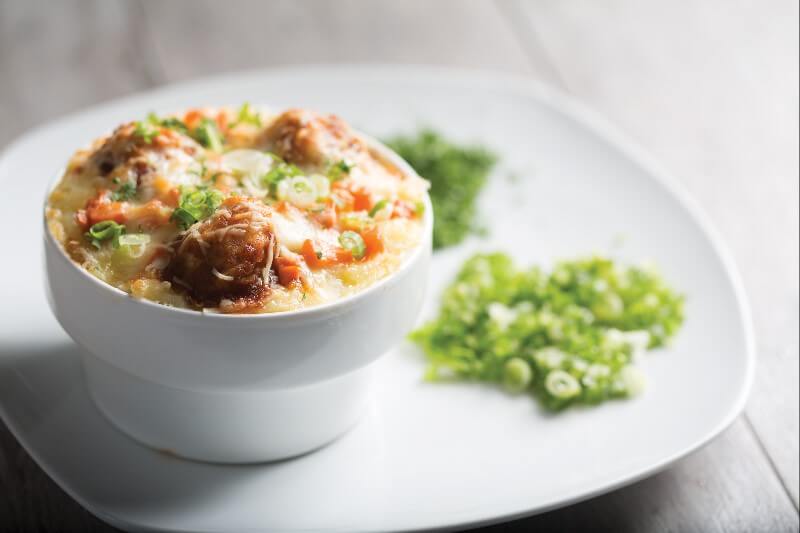 Boil and mash potatoes with milk and butter. 
Fry Chicken Drumettes in oil and drain on absorbent paper. 
Toss Chicken Drumettes in barbecue sauce. 
Cook carrots. 
In individual bowls, layer mashed potatoes, carrots, grated cheese and Chicken Drumettes and top with more mashed potatoes and cheese. 
Bake until the cheese is melted and served hot.