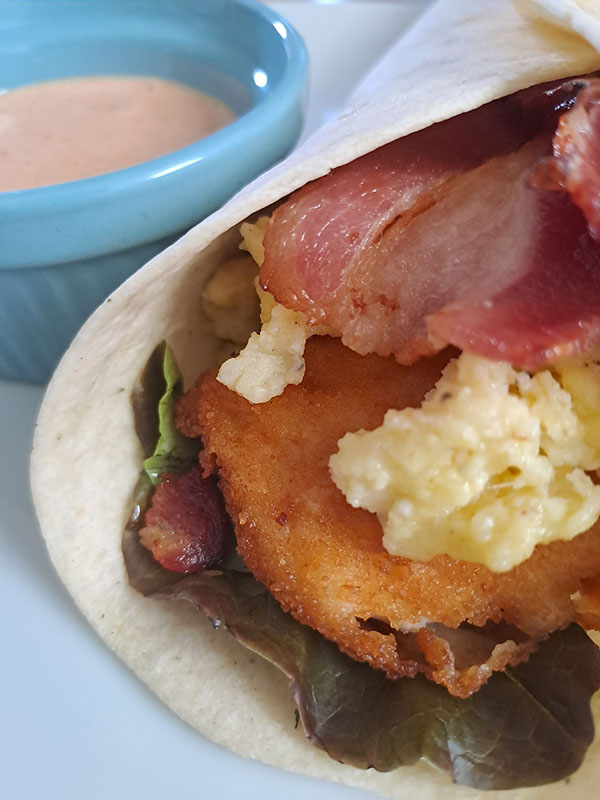 Fry Farmer's Choice Spicy Chicken Fillets according to the instructions on the package
In a bowl whisk together the eggs, salt and pepper.
Heat a small frying pan and cook Farmer's Choice Bacon on each side for 3-5 minutes
Heat a large non stick frying pan. Melt butter over medium heat then pour in the eggs. Gently scrambling the eggs. Cool for 2 minutes.
Add the cheese and scramble for 2 more minutes.
Spicy Honey Mustard Sauce
4 tbsp Mayo
2 tsp of cayenne pepper
1 tsp honey
1 tbsp lemon juice
1/4 garlic (grated)
1/4 tsp onion (grated)
In a bowl add the ingredients and whisk until combined
(Sauce can be used on the food or serve on the side as a dip)
Assembly:
First place the wrap on a plate, spread your sauce on the wrap, add your lettuce, Spicy Chicken Fillet, cheesy eggs, Bacon, wrap it all up and enjoy!