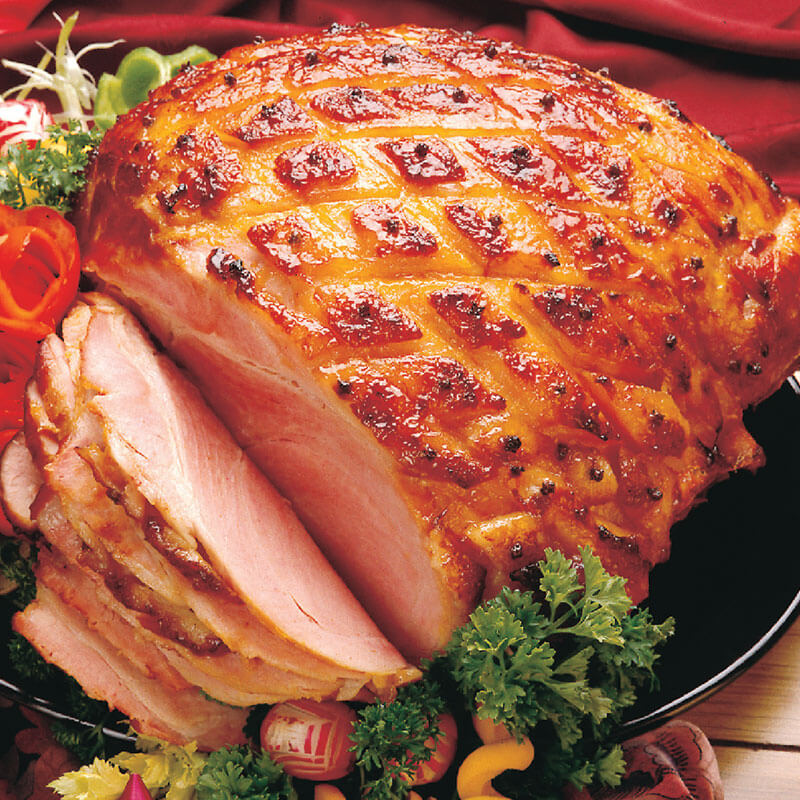 Preheat the oven to 350 degrees F (165 degrees C). 
Score ham, and stud with the whole cloves. Place ham in a foil lined pan. 
In a saucepan, put sorrel to slow boil in 2 cups of water for 15-20 minutes. 10 minutes into the boil, add sugar, ginger, lime juice and butter. 
Strain sorrel and add slurry (cornstarch and water mixed). 
Stir while adding. Keep glaze warm while baking ham. 
Brush glaze over ham, and bake for 1 hour and 15 minutes in the preheated oven.