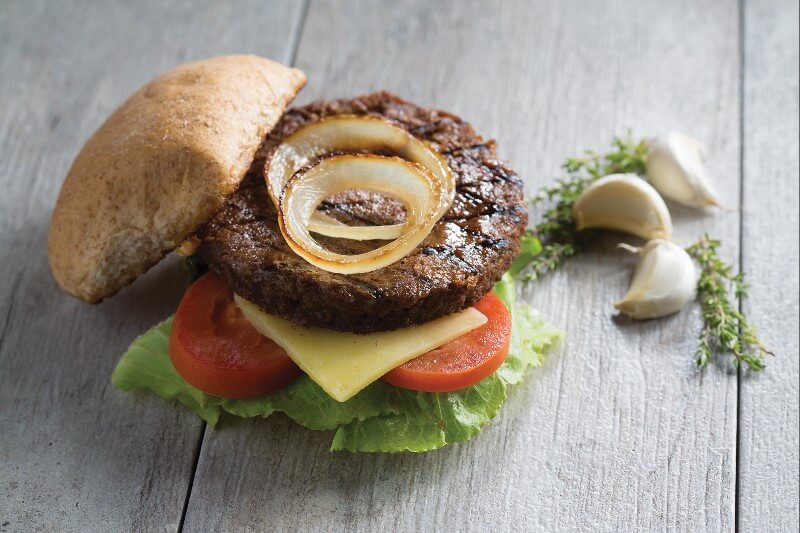 Rub oil on burger and season with a touch of salt and pepper. 
Place the burger on a hot grill and cook on both sides evenly for 5 to 7 minutes. 
Place 2 slices of onion on the grill until slightly charred. 
Roll 2 lettuce leaves and slice thinly and mix with mayonnaise. 
Place lettuce on a toasted bun along with tomato, and onions. 
Top off with a grilled burger and serve.