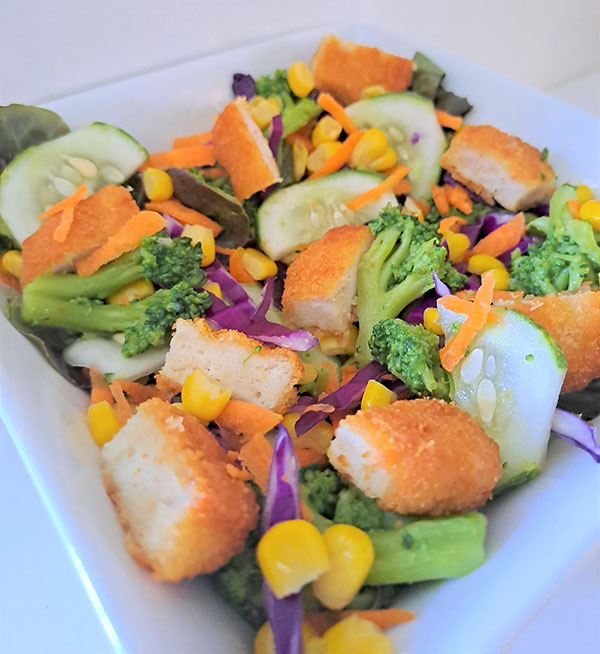 Fry nuggets according to package. Then chop into quarters.
Shred the carrots, boil the broccoli then slice the cucumber and onion thinly.
In a large bowl add the lettuce and assemble the salad with the vegetables.
Add your Low Sodium Nuggets on top.
Italian Low Sodium Dressing
1/4 cup olive oil
2 tbsp white wine vinegar
1 tbsp lemon juice
1 tsp honey
1 tsp water
1/2 tsp dijon mustard
1/4 tsp garlic powder
3/4 tsp Italian seasoning
Instructions:
Add all ingredients in a bowl and whisk vigorously until dressing is well combined OR In a mason jar add all ingredients, cover and shake vigorously until dressing is well combined.
Pour as much as desired onto the salad and enjoy till your heart is contented.