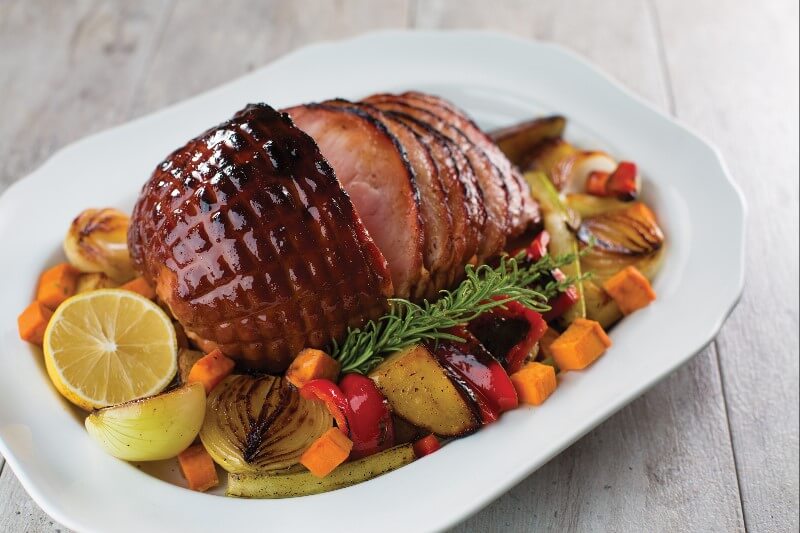 Preheat an oven to 350 degrees F (165 degrees C). Stir the orange juice, cinnamon, clove, and honey together in a small bowl; set aside. 
Place the ham in a shallow roasting pan. Skewer skin. 
Bake in the preheated oven for 1 hour and 15 minutes. Remove the ham from the oven, and baste with the honey glaze. 
Return to the oven continues cooking until the ham reaches an internal temperature of 140 degrees F (60 degrees C), about 45 minutes longer. Baste occasionally as the ham finishes baking.